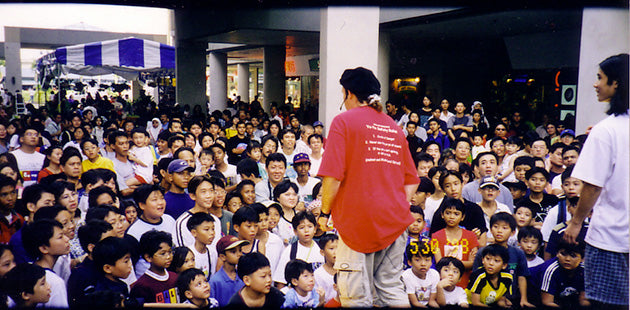 The Show
Since 1997, Allyoyo has been amazing audiences worldwide with its unbelievable yoyo talents and unique and wacky brand of yoyo comedy. Now making tricks like "Walk the Dog" and "Around the World" shiney and new again, while introducing a whole new batch of strange and wonderful tricks like "Green Hippo" and "Splitting the Atom."

Allyoyo's "Get Up and Play" attitude not only entertains, but inspires people to realize that with a little time and a lot of fun, anyone can do it. Art, Science, Safety and Fun, create a show that is both fun and educational for all ages. Walking away, all realize that they didn't just see something special, they were a part of it.
If you are interested in Julius and the Allyoyo team performing at your event, click the button below.
Book Now